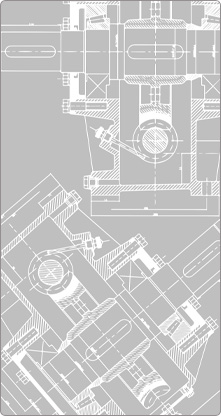 World class pumping products tackle your toughest applications.
IEP's sales staff has been servicing the industrial, process and municipal pump markets for over 35 years. Our staff has been helping customers with the application of pumps and related equipment to a variety of industries.
We represent leading manufactures in fluids handling. We offer a wide variety of inventory and the ability to customize and assemble pumps to meet your specific applications and needs.
To support these products our service department has 24 hour / 7 day a week / 365 day a year emergency service for repairs and assembly of our products.
Boerger Pumps


Produces positive displacement pumps (twin lobe design) especially suited for pumping highly viscous process fluids, up to viscosities of over 300,000cP.
Hayward Tyler


The world leader in canned motor pump technology, innovative design bring seal-less pumping solutions into the 21st century.
Ampco Pumps


Ampco sanitary positive displacement and centrifugal pumps for the food/beverage and inducstrial markets.
All-FLO


A rising standard in the air operated diaphragm pumps market.  Many sizes available in poly and metal materials, each available in a wide range of elastomers.
Lutz-Jesco


A world leader in chemical metering pumps.  Available in peristaltic or motor-driven diaphragm designs.  Jesco -- "a measured step forward"
Liberty Pumps


Liberty Process Equipment is your best choice for high quality progressive cavity pumps in the USA!
Griswold


Manufacturer of quality ANSI and self-priming centrifugal pumps for industrial markets.
Envirogear


Envirogear internal gear pumps are widely used in industry for pumping chemicals, oils, and all kinds of Liquids. Traditional sealed or mag-drive sealless options available in jacketed and non-jacketed options.
Fairbanks Morse


For over a century, Fairbanks Morse has been manufacturing a wide range of pumps for applications in industrial installations.
Aurora


Manufacturer of many different pumps including: end suction, split case, in-line and regenerative turbine.
Myers


Offers a complete line of self-priming and non-clog submersible pumps for industrial applications.
Schurco Slurry Pumps


Headquartered in Jacksonville, FL, Schurco Slurry has been an industry leader in slurry and abrasive pumping since 1975. 100% American owned and operated.
George Iron Works


GIW Industries is the leader in the design, manufacturer and application of heavy-duty, centrifugal slurry pumps.