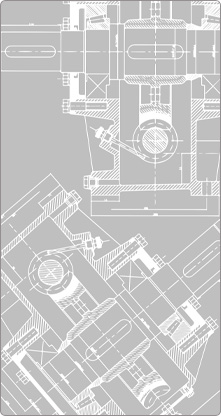 High quality miscellaneous equipment increase process reliability.
Any process is only as good as its weakest equipment. For that reason Industrial Equipment & Parts continuously strives to provide only the best in accessory equipment, to maximize production yields and minimize downtime.
Ampco Applied Products


Sanitary and industrial mixing/blending systems with a wide range of customization options.
AES


AESSEAL is one of the world's leading specialists in the design and manufacture of mechanical seals and support systems.
Labtecta


Bearing protection is a commonly overlooked area for equipment reliability and maintenance cost-savings.  Eliminate 50% of bearing failures with AES Labtecta and Magtecta labyrinth seals.
AES Seal Support Systems


Manufacture a complete line of mechanical seal support systems.
SEPCO


Offers a full line of products that include braided packing, mechanical seals, cut gaskets, sheet gasket material and die-formed rings, and seal pots.
Cloud Sellers Cleaning Machines


Cloud Sellers offers automated tank cleaning solutions in all industries.
Fluid Engineering


Manufacturer specialized line of strainers used in the Power, Water Treatment, and Industrial Markets.